I've been wanting to try this forever. My nails are usually unpainted. They look OK, just really plain. Once in a while I get the urge to have pretty, shiny nails and I'll paint them. They look nice for about 24 hours. Maybe. Sometimes less. Then I have chipped nailpolish that I don't bother to take off for a week. Lovely.
I ran into CVS to pick up a prescription and passed this display. The kit cost $60 but there was a $10 coupon. It was 5 days until Mother's Day so I decided I would pick up my own Mother's Day gift. The kit comes with everything you need for a gel manicure that is supposed to last 2 weeks. Its called Senstionail by nailene.
My first observations of the kit were that the polish bottles were really small. Also, the bottles are black so you can't tell how much nail polish is in each bottle. I learn that this is because the polish is light sensitive.
The UV light comes with a plug which is nice, no batteries that you constantly have to change. But the plug is short, I had to set a chair right near the outlet as to hold the UV box. BTW, thanks to my 8-year-old daughter for taking the pics!
The instructions are really easy. Clean the nails first with the cleaner and cloths they provide, then brush on a primer coat and let nails air dry 30 seconds. Next, brush on the base coat (which is the same bottle as the top coat). The base coat cures under the UV light for 30 seconds.
After the base coat comes the first color coat. That cures for 1 minute. Then the second color coat, another minute. Finally, the top coat is applied and cures for 30 seconds. This really did go quickly.
After that my nails were really tacky. Not dry at all. The instructions said to use the gel cleaner again to remove what they call the "moisture layer". I skeptically did that and they were totally dry. Wow.
I'm not the neatest painter. My cuticules were painted here and there but overally they looked pretty good. And super shiny, that is what I love about the gel manicure.
TEN days later ...................................
Fast forward 10 days. This stuff REALLY WORKS. Yes, my nails have grown out and I'll need to redo this in another week, but I've had pretty painted nails for the past week and a half. Amazing.
Here is my other hand 10 days out. I slammed my middle finger in a door a few weeks ago, that is why its black.
There are other polish colors that you can buy, but I'm thinking for this next time I'll do just the clear.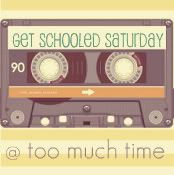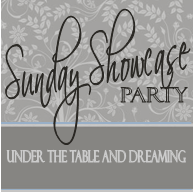 TypeA